Digital Twins- The Past, Present and Future?
March 18 @ 2:00 pm

-

3:00 pm
A digital twin is a digital representation of an intended or actual real-world physical product, system, or process (a physical twin) that serves as the effectively indistinguishable digital counterpart of it for practical purposes, such as simulation, integration, testing, monitoring, and maintenance.
In 1970, APPOLO 13 triggered the needs to have a kind of "digital replica". In 1977 Bruce Artwick first began development on Flight Simulator. Artwick was approached by Alan M. Boyd of Microsoft(now a member of The Metaverse Institute) in 1981, and a year later Artwick's company released the first licensed version of Flight Simulator for the IBM PC to Microsoft. Ever since, Microsoft Flying Simulator has trained 10 million pilots, who have completed 500 million flights over 40 billion miles flown.
In 2002, Dr. Michael Grieves, introduced the concept of the term "Digital Twin" of a physical product in his paper in 2002 on Product Life Management at the Society of Manufacturing Engineers in Michigan. He is widely considered as Father of the "Digital Twin"
The US Air force in their report "Global Horizons- Final Report" in 2013 introduced the concept of Digital Thread. In 2020, Dr Ahmed El Adl introduced the concept of "Cognitive Digital Threads"transforming the "Digital Threads" from "document management" to data collection and contextualisation as well as knowledge extraction and management.
What would the future look like for digital twins, consider the fast rise of the next generation of technology- from the immersive next generation of the internet- the metaverse, to generative AI represented by the recent launch of Chat GPT4, to the fast-evolving quantum computing, as well as major breakthrough on new energy through none-radioactive nuclear fusion and human computer chips implants?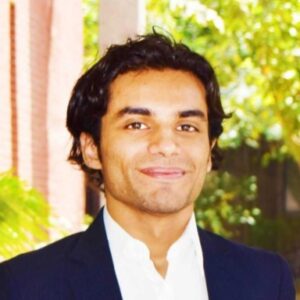 As CEO of The Metaverse Institute, I am delighted to chair a weekly twitter space in collaboration with Hashtagweb3.org, a global community of 65,000+ leading #web3 professionals hosted by Vedang R. Vatsa FRSA on Saturday 18 March at 14:00 London time with a panel of distinguished world leading experts to explore this interesting topic.
Father of "The Digital Twin"
Michael is Executive Director and Chief Scientist at the Digital Twin Institute and international expert in Product Lifecycle Management (PLM). Grieves is widely recognized as the father of Digital Twin after a conference he gave on PLM at the Society of Manufacturing Engineers in Michigan in 2002. The idea originally dubbed doubleganger became known as the digital twin during Grieves' collaboration with the NASA while developing a technological roadmap in 2010. Grieves has over five decades of extensive executive and deep technical experience in both global and entrepreneurial technology and manufacturing companies.
Ahmed El Adl (Ph.D. Comp. Sci)
Coined "Cognitive Digital Twin"
Ahmed is an innovative technology and cognitive transformation leader with a proven record of accomplishments on a global scale in envisioning and building intelligent technologies and applying them to solve real-world problems.
in 2016, he coined and published the new systems and intelligent solutions concept, the "Cognitive Digital Twin, Threads and Swarms"
Dr. El Adl assumed different global leadership roles with continuously increasing technical, P&L, clients, and people's responsibilities($2.3bn) with global software vendors and the Top 5 global consulting companies such as Accenture, SAP, DXC Technology PwC.
He brings a unique blend of balanced experiences in leadership, technology, business functional areas, and different industries that are required for companies to successfully understand and effectively adopt modern technologies such as artificial intelligence, intelligent process / industrial automation, Industrial IoT, smart connected products, AI-powered solutions, as well as cognitive Digital Twins.
Additionally, Dr. El Adl has strong domain expertise in the technology-enabled digital and cognitive transformation of different functional areas such as R&D, SCM, Manufacturing, Operation, and client-facing (Marketing, Sales & Services). This is in various industries such as Manufacturing, Aerospace/Defense, Automotive, High Tech, Energy, Utilities, specialty Chemicals, Smart City, Smart Infrastructure (Public and Industrial), Healthcare, Pharmaceutical, and Life science.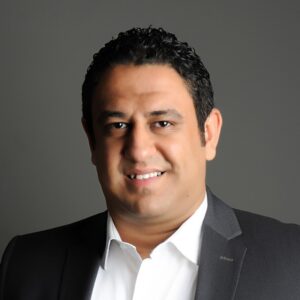 Digital Lead of the Project Management Services Business Unit, WSP.
Mostafa is actively contributing to the organisation's Digital Transformation by proposing & developing Digital solutions to enhance the company's performance on three levels: Projects, Business Units and Organization.
Amazon Web Services (AWS) Chief Technologist, Middle East & Africa.
Shivagami is a Technology Transformation Leader with international experience in building Digital strategies, IT strategies, delivering large programs and portfolios, software engineering, service & infrastructure/cloud management, operations, site reliability engineering, and service delivery in complex, large-scale, mission-critical IT environments. Dr. Shivagami Gugan core strengths are towards fueling business growth through Technology, Innovation and Digital Transformation.
Dr. Shivagami Gugan specializes in delivering a broad range of complex, multi-disciplinary programs Digital Transformation Strategies, application development, security, and infrastructure initiatives across large, cross-functional, and multi-cultural teams. In 2021, Dr. Shivagami Gugan was recognized by the Government of India as an "Outstanding professional Achievement in Technology Innovation and Contributions towards Nation Building" and was awarded in the 62nd National Summit of Atmanirbhar Bharat: Vision of New India summit..
As Head of Software Engineering and later as Head of Site Reliability Engineering and DevOps at the Emirates Group IT, Dr. Shivagami Gugan led several Technology Transformation programs on Agile team transformations, Cloud migrations, DevSecOps implementations, and Building modern architectures to deliver omnichannel consumer experiences. The infrastructure and application modernization programs in the areas which were targeted for transformation yielded up to 30% engineering efficiencies and 4X times time-to-market improvements.
Gathering from Dr. Shivagami Gugan rich experience of running large Technology landscapes consisting of more than 1000 applications, hosted in on-prem data centers and on public clouds, and supporting more than 440+ international locations, she authored the "Site Reliability Engineering Practitioner course" for the DevOps Institute. Being a Data Engineer at heart, Dr. Shivagami Gugan continues to build cloud, data, integration, devops, machine learning and advanced analytical transformations.
Prof Rick Chandler
Rick has 35+ years of experience at board level, in global companies in the Telecommunications, Pharmaceutical, Retail, Aerospace and Government sectors. Currently he uses his breadth and depth of experience to drive visionary advice, mentoring and consultancy activities. His extensive network from the pro-bono appointments is a valuable resource in delivering a breadth of viewpoint.
Current areas of activity include IoT and Smart Living, Healthtech, Biometrics (ID), SpaceTech, Intelligent Infrastructure.
He learned through the PC, "Dot Com" and Smartphone booms of previous decades that many brilliant products were too early or too innovative for the market. He is passionate about separating marketing hype from reality and forging new and disruptive ideas into visionary products / services.
Some career highlights include:-
• Giving the keynote speech at the UK's first conference on Mobile Working
• Leading the team that designed and built the first UK 3G Mobile Internet platform
• Product Director of the UK's largest PC Retail chain and first to introduce Apple Mac.
• He was elected to chair the first UK Electronic Business Forum (representing 2 million users) etc.
He sits on Standards Board Committees in IoT, Digital Twin and e-Commerce sectors.
He chairs the Communications Management Association and is a board member of EEMA.
He is a Judge in several Global Awards (including IoT and Smart Cities) and speaks regularly at conferences.
He has enjoyed Advising and supporting the British International Educational Association (BIEA) in their recent Global STEM Competitions for students from 7-21 years which has given him great hope for the future.
Some of the questions we would be discussing include but not limit to the following:
What is the history of the digital twin?
There have been a large number of articles(over 60,000 articles using google search) claim to trace back the Digital Twin to NASA and the Apollo programme 13 in the 1970. How far do you agree or disagree with this?
What are the biggest challenges and opportunities facing digital twin now?What is the relationship between digital twins and the metaverses?

What is Cognitive Digital Twin? What does it add to the concept of Digital Twin? What are the Cognitive Digital Thread and Swarm and why they're important for the success of digital twin and its future?

5. ChatGPT swept around the world since Nov 2022. Only four months later, ChatGPT4 now includes text, voice and video. It is expected that ChatGPT 5 would be available to the public with more functions. What is the impact of fast advances of generative AI and machine learning on the future development of digital twins?
6. What are the environmental impact of digital twins? How much electricity do we need to power the large scale simulation of digital twins? In Feb 2023, An innovative nuclear fusion technology that uses no radioactive materials and is calculated capable of "powering the planet for more than 100,000 years", has been successfully piloted by a US-Japanese team of researchers, to deliver a transformational new form of carbon-free energy to the world that relies on this non-radioactive, abundant fuel. Do you think nuclear fusion would provided unlimited electricity to power large scale digital twin simulation like the digital earth projects developed by the European Space Agency?
7. Could you please give some practical examples of using digital twins such as for the energy and utilities sectors from a sustainability point of view
8. What are the applications of Digital Twin for the Built Environment?
9. What Principles shall be considered while implementing Digital Twins?
10. In 2019, Google claimed quantum supremacy that they have developed quantum computers that is 158 millions times faster than any existing super computers. Last month, Google Is Making breakthrough in error reduction of quantum computing after which further advances would bring steady gains in performance, putting the company on a path to having its first practical quantum computer. Quantum simulation and quantum machine learning can be used to build a Quantum (Digital) Twin (QDT) and eventually a full Quantum Twin (QT). As the quantum computing field evolves, quantum twins that use quantum-only approaches will likely become possible as well. In Aug, Industrial giant Bosch has partnered with Multiverse Computing, a Spanish quantum software platform, to integrate quantum algorithms into digital twin simulation across its 240 plants, connecting 120,000 machines used in manufacturing and over 250,000 devices. What is your view on the impact of quantum computing on digital twins?
11. A microchip was first implanted into a human back in 1998, but it is only during the past decade that the technology has been available commercially.For many of us, the idea of having such a chip implanted in our body is an appalling one, but a 2021 survey of more than 4,000 people across the UK and the European Union found that 51% would consider it. Today, more than 50,000 people have elected to have a subdermal chip surgically inserted between the thumb and index finger, serve as their new swipe key, or credit card. What do you see the impact on human chip implant to the future development of digital twins?
Set a reminder for 18 March 2023 – 14:00-15:00 (GMT):
If you have any questions and would like the panel to answer, please do feel free to share that in the comments.
If you enjoy reading this, please subscribe, comment, like and share it with your network. Thank you!